Date night means one thing: getting out of your pajamas and throwing the flip flops under the bed. It's time to forget about Netflix and chill on the couch with a bag of chips, old shorts and a stained t-shirt. Whether it is your first date or you have been with the same person for years, date night is an important moment in a couples life. It's a moment to connect for new relationships and a way to re-connect for more seasoned partners. 
On that night, you leave the phone in your pocket and you forget about constant social media updates. Date night is the chance to be one on one with your loved one, alone in your universe. 
Which is why choosing the right outfit and details is important. Style is a crucial part of date night, almost as much as choosing the right restaurant. 
Here are ten tips on how to style for your date night because every detail matters.
One: analyze the date night
Ask yourself, "what are you going to do during date night?" Are you just going to the restaurant or are you going bowling? What type of restaurant is it, upscale or casual? Or are you going to a sports bar or to an elegant rooftop? Knowing what you will do during your date night will allow you to narrow your outfit choices. 
You don't wear heels to a bowling alley just like you don't wear sweatpants to a Michelin starred restaurant. A casual and comfortable look calls for a night of activity and movement such as an escape room while an elegant look calls for a date night of glamour such as the theater. 
Two: focus on one item
Once you know what type of date night awaits you, open your wardrobe and choose one item. Don't take everything out, throw it on the bed and scream in terror. Whether you decide to wear a dress, a skirt or trousers, pick one first. Then style the rest of your outfit around it. Make sure to impress.
Three: choose the palette
Don't think you are done once you have picked the focus item for your date night. There is still work to do. You are not holding a clothing item, what color is it —— 
Surely, you can't pick a red dress and then style it with green shoes. Just like you can't pick a casual, wool sweater and wear a silk skirt underneath it. The keyword is match. Your date night style has to look coherent and it doesn't have to feel like a punch in the eye. You can't be out of tune with your outfit. 
Four: mix and match
If you have picked a bright and colorful item, make sure the rest of your outfit has more neutral tones. If you have picked a neutral item, style it with a more colorful piece. Make sure your date night style mixes and matches. A bright red dress can be easily matched with nude stockings or a black belt, while grey trousers can easily be matched with a coral shirt. Just make sure you don't wear one color, but mix them to look stylish even when dressed casual. 
Five: add some color
Don't get us wrong: black is fashionable and easy to wear. But, colors add sparkle. And you can wear colors in many shapes and forms, especially if your wardrobe is full of neutrals and darker tones. You can add color to your date night style with a foulard, with a belt or with your shoes. For example, you can decide to wear an all black dress to your date and then add a colorful piece such as a turquoise scarf or a hemerald purse. Colors add a sparkle and date night is all about the sparkle, isn't it?
Six: don't gloss over the accessories 
Your date night style should include a careful selection of accessories. As a general rule, shoes and purse should match. If not in color, at least in style. You can't wear sneakers and carry an animal print purse just like you can't wear heels and carry a shopper bag with you. When you decide to go casual, you go full on casual and when you decide to go on your date night classic and elegant, you stick with your choice through the end. Even through the accessories. While purses and shoes have to match, jewelry is another story altogether. 
Seven: go easy on the jewels
The temptation of wearing many pieces of jewelry to show might be strong. Resist it. On date night, we all want to be bright and shiny, but the line to cross over a vulgar and cheap style is thin. Choose less jewels but choose them wisely. Only a few bracelets per wrist will do, depending on the shape and size. Thin and simple bracelets can be worn together but if you choose bigger bracelets perhaps with colorful beads, only wear one. When it comes to the necklace, choose one and one only. Earrings are when you get creative and you are free to choose them depending on your mood.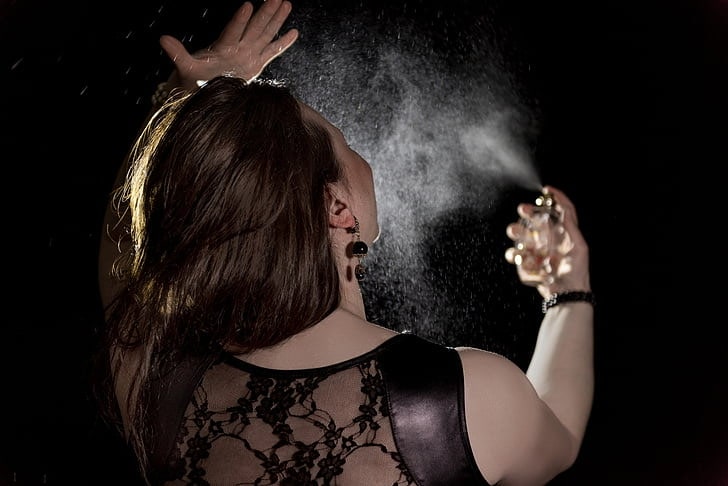 Eight: just the right touch of perfume
Perfumes are very personal and subjective items, there is no doubt about it. Every person has a different scent, different skin and moods. Not to mention preferences and personality. The perfume we choose is based on chemistry just as much as it is based on personal taste. The scent lingers on our clothes and on our skin, which is why you should always choose a perfume based on your liking, not on someone else's opinion. When you have picked the perfume, you can't go on date night without it. Your style is based on your essence and not simply on your clothes. Let your perfume linger in the room when you leave it.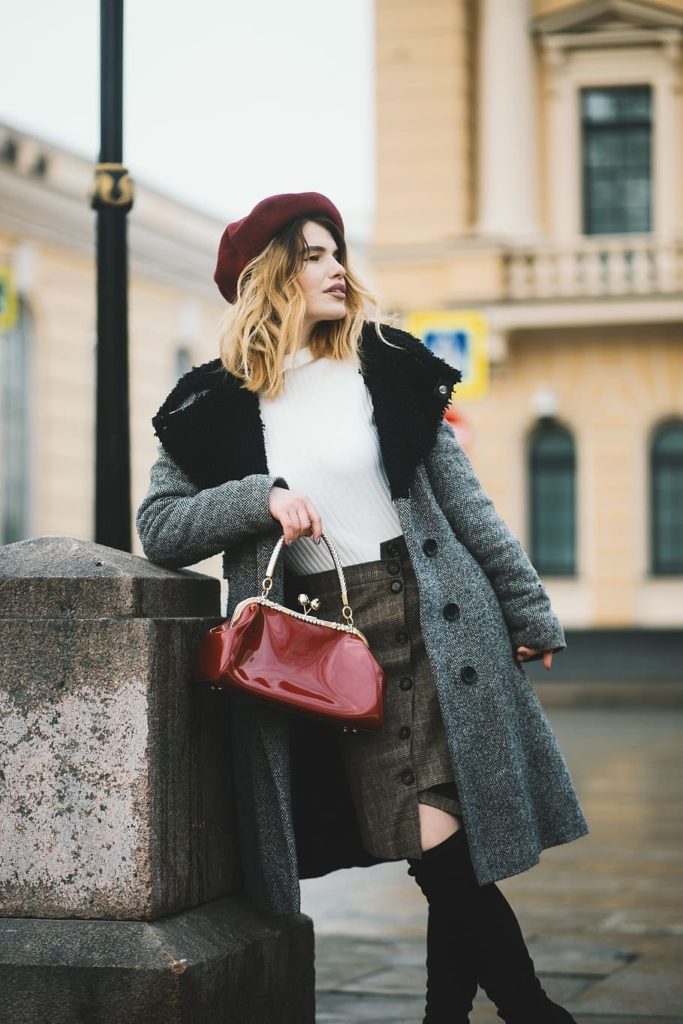 Nine: always bring a jacket
It might be the hottest night of summer, but you can't leave home for date night without a jacket for a few reasons. For example, a jacket gives you something to hold and to keep your hands busy. This is especially useful for first dates or when you have just met the person in front of you. You might be embarrassed and tend to gesticulate too much, a jacket gives you an excuse to keep busy. Another reason to bring a jacket is because, simply, you never know. The movie theater you are going to might have the air conditioning on too high or a breeze might annoy you in the rooftop bar. With a jacket, you will always feel comfortable. And especially with a leather jacket, you can never go wrong. 
Ten: wear a smile
This date night style tip applies to both new and older couples. Don't feel embarrassed or ashamed, just be yourself. You just made a terrible joke and no one is laughing? So what? We all say silly things! Or perhaps you are angry at your partner and you have been arguing for the past week. So what? We all argue and we are all right or wrong at some point. But on date night, no one is right and no one is wrong. Date night is about forgetting it all and having a good time. Wear a smile, be proud of who you are. And of your outfit.