Breathing through a long-distance relationship can be challenging, but with the right tools, it can also be incredibly rewarding. Instead of dwelling on the distance, embrace technology to make your bond stronger and more exciting. In this article, we'll explore five remarkable apps that can help you stay connected and add a dash of creativity to your long-distance relationship.
1) TouchNote: Turning Memories into Postcards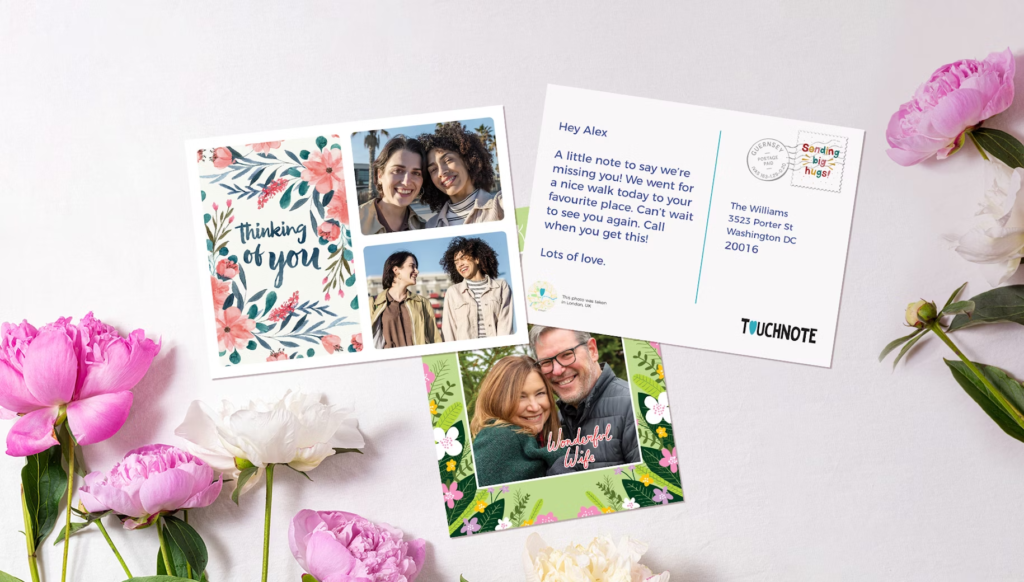 Imagine being able to turn your cherished photos into postcards and send them to your loved one with a heartfelt personal message. TouchNote does just that, seamlessly blending nostalgia with modern technology. Whether it's for birthdays, anniversaries, or simply to brighten their day, TouchNote allows you to create and send customized postcards, adding a touch of intimacy and thoughtfulness to your connection.
2) Rave: Sync Your Music and Your Hearts
Music has a magical way of connecting people, and Rave takes this to the next level. Sure, you can create playlists on Spotify, but Rave lets you and your partner instantly listen to the same tracks simultaneously, no matter how far apart you are. Sharing your favorite songs or discovering new ones together can create a unique and special bond that transcends the miles.
3) iPassion: Adding Spice to Your Conversations
Long-distance relationships often require creative ways to keep the flame alive, and iPassion offers just that. Similar to a couple's game, iPassion spices things up by asking intimate questions about your desires and preferences. You and your partner can answer these questions, trying to guess each other's responses. It's a fun and exciting way to keep the spark alive, even when you're physically apart.
4) MyLove: Counting the Moments Together
In a long-distance relationship, every moment you spend together is precious. MyLove helps you cherish those moments by keeping track of the days, weeks, and even months you've been together. On special occasions like anniversaries, the app sends you a notification, reminding you of the beautiful journey you're sharing. MyLove is available on both Android and iOS platforms, making it accessible to couples on different devices.
5) Nujj: Staying Connected with a Shake
Nujj adds an adorable twist to staying connected in a long-distance relationship. Whenever you miss your partner, simply give your phone a gentle shake, and your significant other's phone will vibrate too, creating a subtle and affectionate connection. But that's not all; Nujj offers other useful features like sharing locations, setting reminders, chatting, sending audio messages, and pictures, and even creating a shared timeline of your journey together.
In the epic tale of love, where the protagonists are separated by a vast expanse of miles, these apps emerge as the enchanted artifacts that bridge the gap. They are the quills with which you script your own love story, crafting chapters filled with tender postcards, harmonious melodies, and whispered desires.
So, let these digital wonders be your allies, your muse, and your compass!